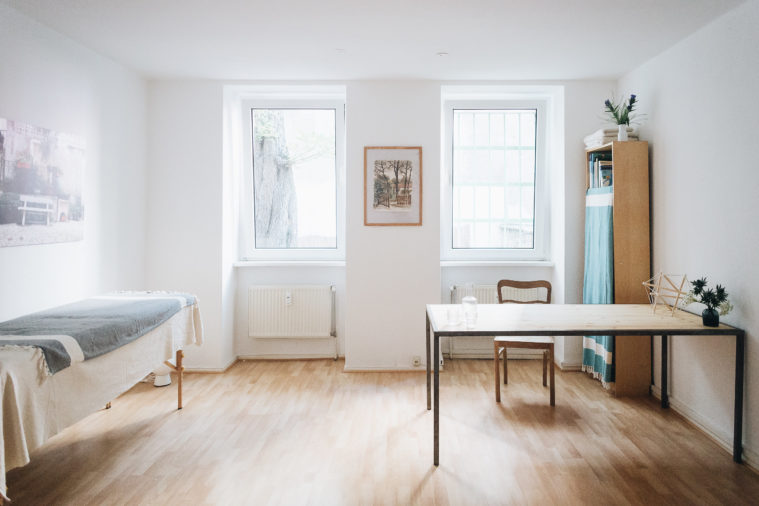 Costs
You can book online on the german version of my website by clicking here:
[wpml_language_selector_widget]You may also contact me personally in english via mail or phone to arrange your appointment.
Session Set Beginner

€ 240,-
effective introduction for first sustainable changes
your first 3 sessions of 60 minutes each
€ 60,- per session
valid 6 weeks from your first appointment
May also be booked for € 95,- after your first session at € 85,-
Payment in advance
Session Set Classic

€ 560,-
regular coaching for an intensive transition
8 Session of 60 minutes each
€ 75,- per session
Validity 6 months from your first session of the set
Payment in advance. Option of payment by instalments
as a follow-up you can book further sessions for € 75,- each
manual treatment and holistic coaching
1 session of 60 minutes
flexible booking
if you have booked 9 sessions at € 85,-, your 10th session costs € 60,-
Book your appointment
I offer appointments in the following time periods
Mondays 15.00 – 19.00
Intro Sessions 19.15 -20.45
Tuesdays 10.00 -19.00
Wednesdays 17.00 – 20.00
Fridays 15.00 -18.00
Please check the calendar in the booking tool on the german version of my website to find out about available times right away.
You can as well contact me via mail or phone to book an appointment.
Intro Session
You want to experience without obligation whether my coaching suits you?
I offer Intro Sessions every Monday at 19.15, 19.45 and 20.15.
You will get to know me and my method personally. Duration: 30 minutes
Costs: € 10,-
Book online on the German version of my website. Or send me your request until 2 p.m. on the same day by email to mail@johannamiller.de
Discount
I offer a limited number of reduced sessions for students and low-income earners (less than €1,200 net/month). Please contact me directly and we will resolve all the details.
You still have questions
You did not find the answer to your question in the Questions & Answers section (german only) or would like to speak to me personally before booking. You can always contact me.