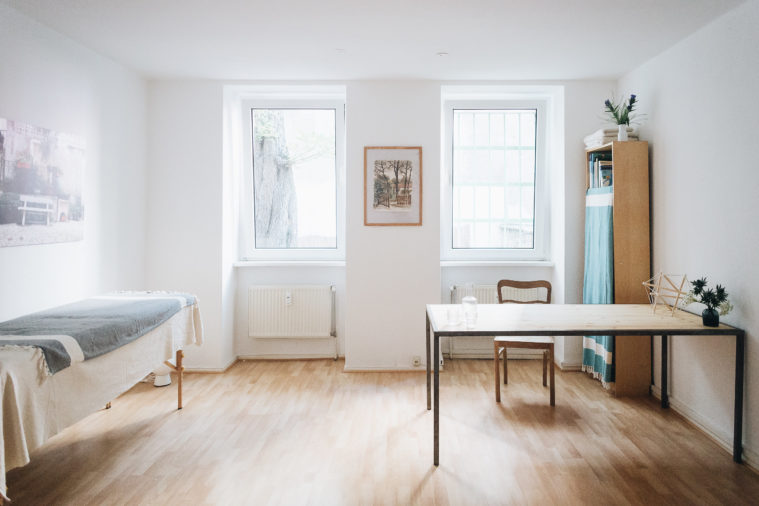 Rates & Appointments
Online booking
You can book your appointment easily online and pay directly via Paypal or credit card.
I offer online sessions and sessions in my studio. A session in the studio lasts 60 minutes, an online session lasts 45 minutes.
Following each online session you receive an individual audio sequence. This supports you to implement the input from the coaching into your everyday life.
Session Set Basic

€ 240,-
effective introduction for first sustainable changes

3 Session in the studio of 60 minutes or
4 sessions online of 45 minutes
valid 9 weeks from your first session of the set
Payment in advance. Option of payment by installments
Support with impulses via whatsapp
Session Set Classic

€ 420,-
regular coaching for an intensive transition

6 Session in the studio of 60 minutes or
8 sessions online of 45 minutes


valid 6 months from your first session of the set

Payment in advance. Option of payment by installments
Support with impulses via whatsapp
Single Session
€ 85,-

im Studio


€ 65,-

online
manual treatment and holistic coaching
1 session of 60 minutes in the studio or
1 session of 45 minutes online
flexible booking
Buche hier deinen Termin online.
Please note that the booking form only works in german. If you'd prefer to arrange your appointment in english, just call or email me.
Falls du kurzfristigen Termin möchtest, kontaktiere mich am besten unter 0179 75 22 394. 
Die Online-Buchung läuft so: Zuerst wählst du deine gewünschte Buchungsoption aus und kannst dann direkt im Kalender einen Termin wählen.
Im Anschluss gibst du deine Daten ein und wählst deine gewünschte Zahlungsmethode. Direkt online bezahlen geht einfach über paypal oder Kreditkarte. Anstelle der "Kartenzahlung vor Ort" kannst auch per Rechnung und Überweisung bezahlen.
Hier findest du meine Datenschutzerklärung, meine AGB und die Widerrufsbelehrung.
Intro Session
Would you like to experience without obligation whether my coaching is suitable for you? Just come by for an intro session.
You will get to know me and my coaching personally and can ask me all your questions. 30 Minuten, € 10,-.
Simply select "Intro Session" or "Online Intro Session" in the booking form above and book your appointment.
Discount
I offer a limited number of reduced sessions for students and low-income earners (less than €1,200 net/month). Please contact me directly and we will resolve all the details.
Gift Card
If you want to make a gift of holistic movement coaching, you can order vouchers here. There's more information in the Questions &amp Answers section (german only) or if you would like to speak to me personally before booking. You can always contact me.