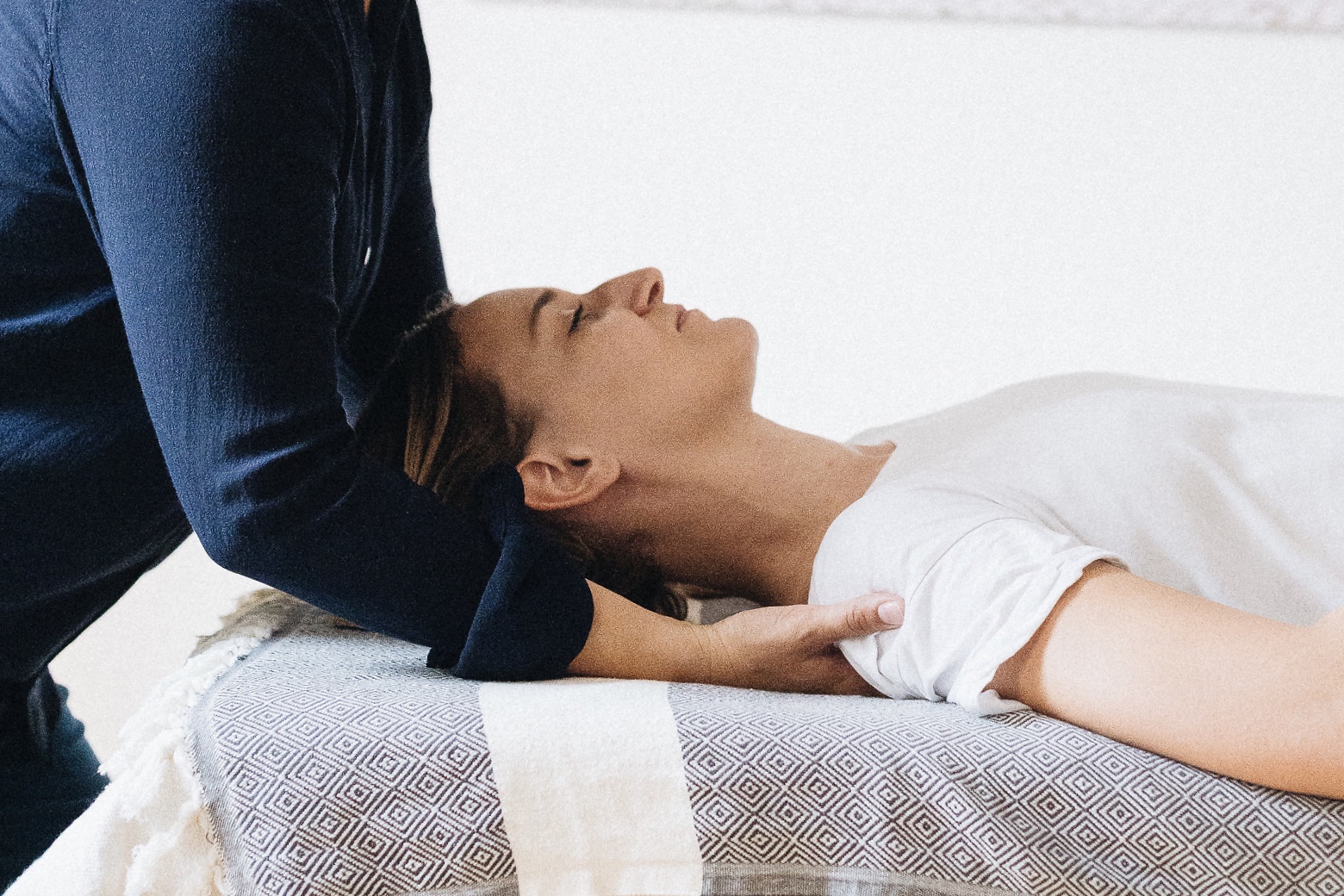 Relieve back pain
Pain during movement is part of everyday life for many people. It is not pleasant when something hurts us, but as time goes by we get used to it. We get used to protective postures. We limit our range of movement. And at some point living with pain is the new normal.
Learn how to release tension and counteract stress
You are reading these lines because you don't feel like it anymore – and I have good news for you: You can relieve your pain permanently. No matter whether it is in the back, hips or neck.
With my holistic movement coaching according to the Alexander Technique I can help you to release your back pain and to move freely through your day again. Safe on your feet and without unnecessary tension. I will show you how to make your everyday movements healthier and easier. And how you don't automatically absorb stress into your body, but how you can consciously let it go. Back pain usually results from the interaction between unsuitable movement patterns and dealing with stress – this mixture causes many people to develop chronic pain. It doesn't take much to initiate the first changes. No expensive products, no daily training. You can even try it out on yourself right away, for example with this little exercise:
What do you think – how heavy is your coffee cup?
You don't know? Well, you don't have to: you don't have to worry about how much strength you need to lift a cup, whether it is half full or full. The muscle tonus is automatically adjusted to the weight. To test this, take a sip and put the cup down again. So, did you have to think about the fact that it has become lighter as you have been drinking?
Use that knowledge next time you lift something. When we lift things that we expect to be heavy, we tend to use more force than necessary. This creates unnecessary tension, making us stiff and inflexible. It also quickly becomes tiring. When lifting the next heavy object, let your muscular system react to the weight as it does to your cup. The muscle tone will adapt and only use as much force as is actually necessary.
You can add this exercise to your day again and again. You will be surprised how much unnecessary strength we usually use.
My aim in holistic movement coaching is to give you the tools to help yourself in the future. The sessions are customised to you and your needs – and they are not only about your body, but also about your mind. As F.M. Alexander was convinced that we have to consider the whole self in order to help people in a sustainable way. The best way to experience the effects of my treatment is to try it out for yourself. For example during an Intro Session: 30 minutes for only € 10,-. I look forward to seeing you!
Learning ease
Would you like more serenity and ease in your everyday life? Holistic movement coaching can also help you with this.