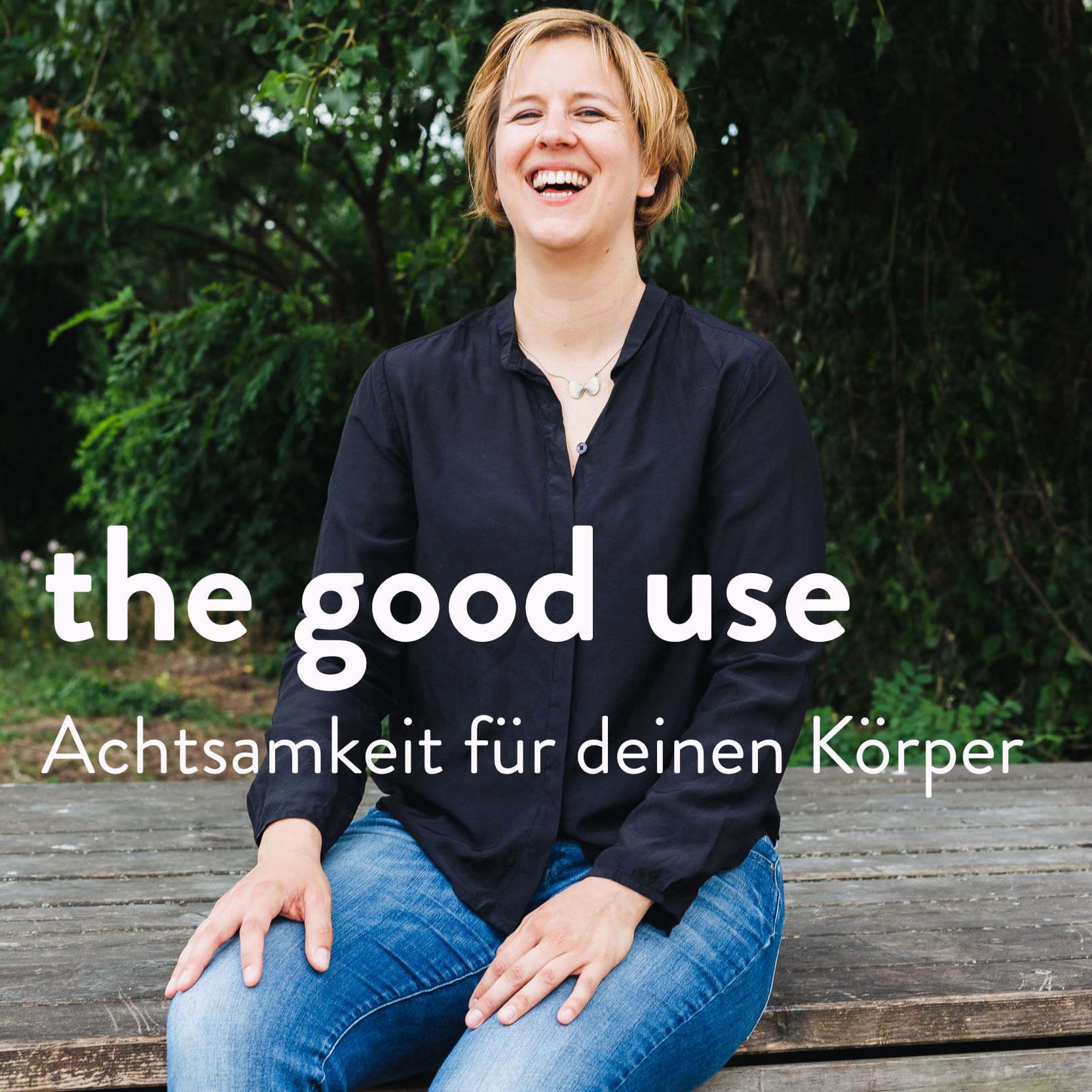 Audio sequences as podcast
The good use – mindfulness for your body
In the sequences of the good use I give you guidance to do well in your body and to go well with your body in action. Use the Alexander Technique to improve your coordination of thoughts and movements – at home or on the road.
You will receive verbal instructions that will support you in different situations. Your nervous system can calm down and your movements can become easier and smoother.
All this brings you to a good use of yourself.
The audio sequences are recorded in german.
Hier findest du alle Sequenzen, die es auf the good use gibt. Du kannst sie aber auch auf diesen Portalen hören und gleich abonnieren: Spotify, Apple Podcast , Soundcloud , Deezer.
Alle Sequenzen kannst du ohne Vorkenntnisse benutzen. Für die Sequenzen im Liegen brauchst du eine Matte und ein paar Taschenbücher. Eine Anleitung wie du die konstruktive Ruhelage für dich einrichtest findest du direkt in der Beschreibung der Sequenz.
Alle anderen Sequenzen kannst du ohne jegliche Hilfsmittel im Sitzen oder Stehen anwenden – auch unterwegs.
Falls du Fragen hast, schreib mir einfach eine Nachricht an mail@johannamiller.de. Schreib mir auch gerne, wenn du dir eine Sequenz zu einem bestimmten Thema oder für eine bestimmte Situation wünscht.
Du willst gleich erfahren, wenn es eine neue Sequenz gibt?
Melde dich hier für meinen Newsletter an. Du bekommst Tipps für deinen leichtfüssigen Alltag und erfährst als erstes wenn es eine neue Sequenz gibt.